This small generator can turn chemical energy into mechanical energy. It has a carburetor, an allocator and several spark plugs. As a backup power supply, it can generate electricity for a long time even in the state of long power outage, ensuring your various electricity needs. Compared with the traditional generator set, it is light in weight and small in size, which makes it be used as small portable power source for a variety of occasions.
The generator has a novel appearance and reasonable internal technological structure. The shell is waterproof and dustproof, with good insulation effect and it is safe to use. Also equipped with noise reduction system, noise and vibration frequency is lower. The built-in processor and powerful modular design make its power output very stable.

The company has a variety of energy-saving, environmental protection, fuel-saving generating sets, and provide the best price and the best service. The exporting countries includes Germany, Poland, Turkey, Australia, Pakistan, Philippines. If you want to know more about our products, please contact us. 
Quick Details

Place of Origin: Zhejiang, China (Mainland)

Brand Name: BISON

Model Number: BS2000I

Output Type: AC Single Phase

Speed: 3000/3600RPM

Frequency: 50HZ/60HZ

Rated Power: 1.6/2.0KW

Rated Voltage: 110V/220V/230V/240V/380V

Rated Current: 12V/8.3A

Engine type: 1-Cylinder, 4-strock, Air-cooled Gasoline Engine

Output Power: 650w, 1kw, 2kw, 2.5kw, 2.8kw, 3kw, 4kw, 5kw, 6kw, 7kw All

Generator Type: Household Electric Power Silent Portable Gasoline Generator

Certificate: CE, ISO

Dimension: 480*285*390mm

Weight N/G: 21.5kgs

20GP/ 40HQ: 520/1000sets

Optional 1: Recoil Start, Electric Start, Single Phase, Three Phase, Color
Product Description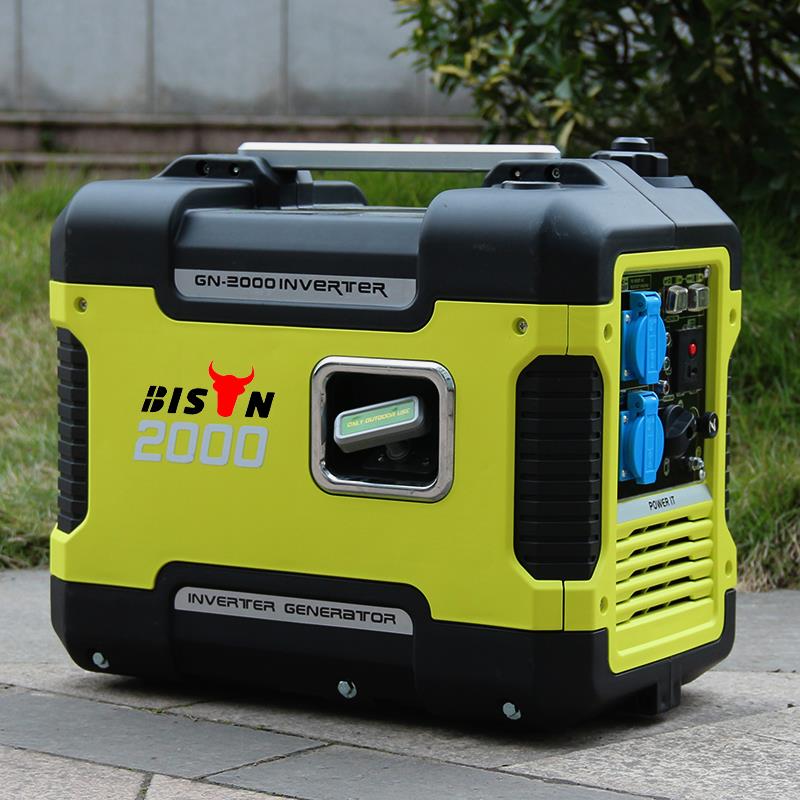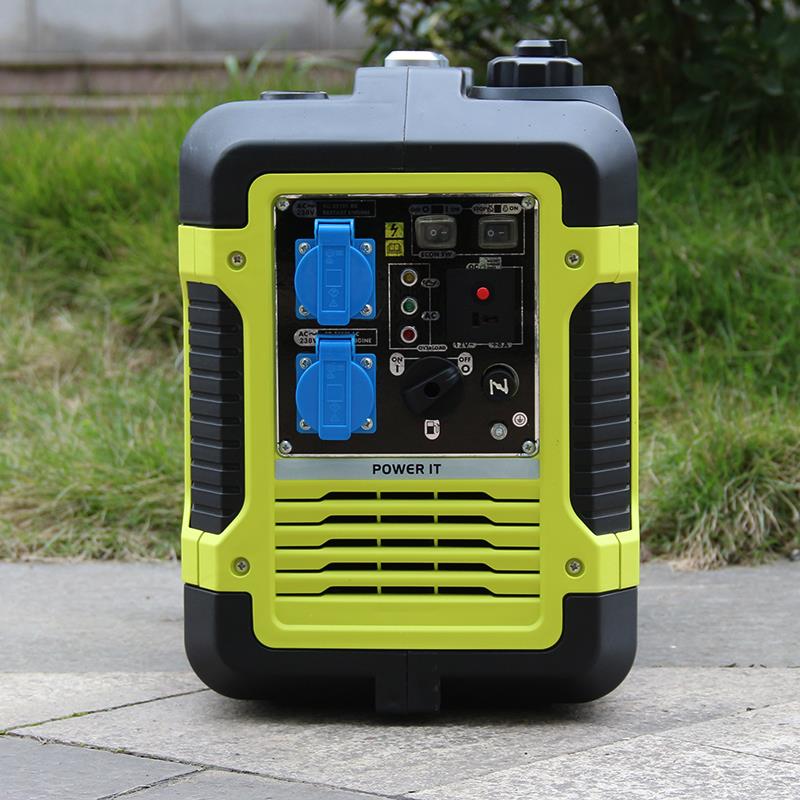 Product Parameter

Engine

Engine type

Air cooled, 2-Stroke, Single cylinder

Displacement

80cc

Bore x Stroke

48 x 43mm

Ignition system

T.C.I

Starting system

Recoil start

Fuel consumption

400g/Kw/h

Generator

Frequency(HZ)

50/60HZ

Voltage(V)

110 /120/230/240V

Rated power

1.6kw

Max power


2.0kw

DC output power


12V 8.3A

A.C. Output

110/120V Rated 15.4A
230/240V Rated 7.4A

Fuel tank capacity

4.0L 0.9gal

Continous operating hour

6+hours @ rated load
8+hours @ 1/4 load

Noise level (7m away)


56db @ rated load
52db @ 1/4 load

Dimensions(cm)

47×27.5×40 cm

Dimension(inch)

18.5"×10.8"×15.7"

Net weight

18kgs

OPTIONAL FEATURES

USB Port; Smart Throttle; Fuel indicator
Circuit protector; Oil Alert; Curcuit breaker
http://www.bisonindustry.com/